Main content starts here, tab to start navigating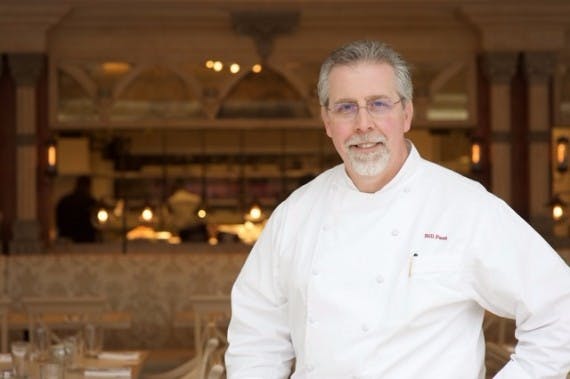 Bill Peet
Executive Chef
Bill Peet came to Tavern on the Green in 2016 as their Executive Chef with over 35 years of New York City fine dining experience.
During his extensive career, he has worked in some very iconic restaurants. Bill spent 15 years as Sous Chef and Pastry Chef at the legendary Lutèce with André Soltner. Following his departure from Lutèce, Bill was the Chef/Owner of a critically acclaimed restaurant - La Petite Rose in Westfield, New Jersey. He has also held the positions of Corporate Executive Chef with ARK Restaurant Group, overseeing 28 restaurants and Executive Chef at many renowned restaurants such as Asia de Cuba, Café des Artistes, Patroon & Restaurant "44" at the Royalton Hotel.
Inspired by the reputation of New York City's most iconic restaurant - Tavern on the Green, this is the perfect match with his experience.